Venio Sukhumvit 10
750 meters from BTS Asoke
PROMOTION DETAILS
Register for more information
Warning: Invalid argument supplied for foreach() in /home/ananda/public_html/controllers/project-register.php on line 174 Warning: Invalid argument supplied for foreach() in /home/ananda/public_html/controllers/project-register.php on line 265 Warning: Invalid argument supplied for foreach() in /home/ananda/public_html/controllers/project-register.php on line 305 Warning: Invalid argument supplied for foreach() in /home/ananda/public_html/controllers/project-register.php on line 341 Warning: Invalid argument supplied for foreach() in /home/ananda/public_html/controllers/project-register.php on line 382 Warning: Invalid argument supplied for foreach() in /home/ananda/public_html/controllers/project-register.php on line 410
Request additional information regrading this project
NEXT
PROJECT CONCEPT
LIVE BEYOND
th the utmost privacy. Located in the heart of Bangkok, this low-rise condominium of eight floors has just 162 units. Its prominent functional design meets all lifestyle needs reflecting who you are.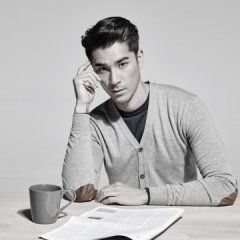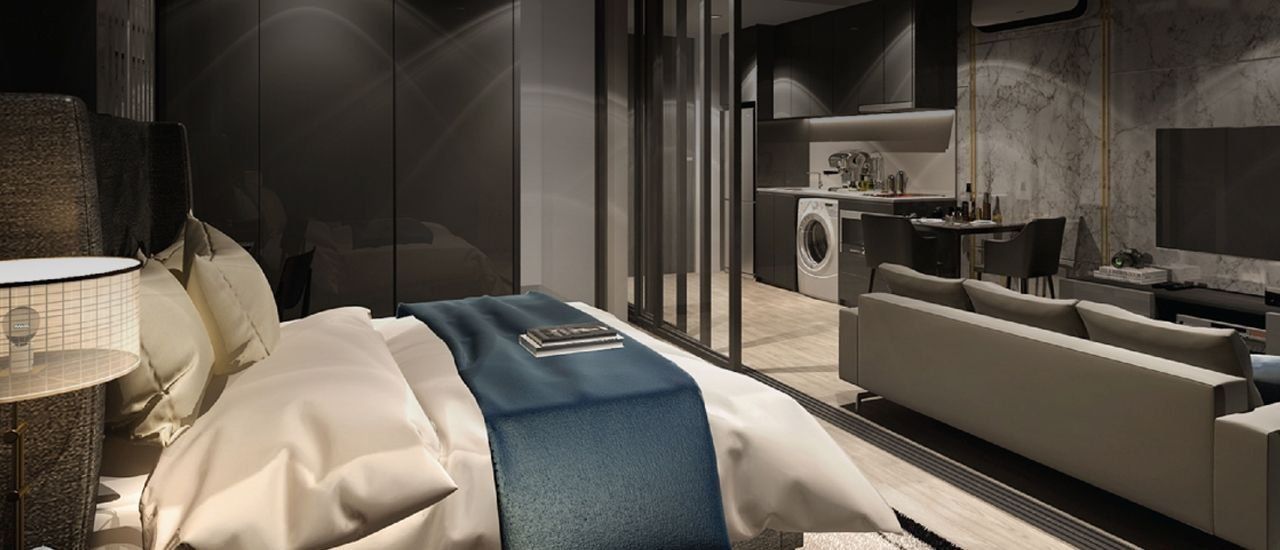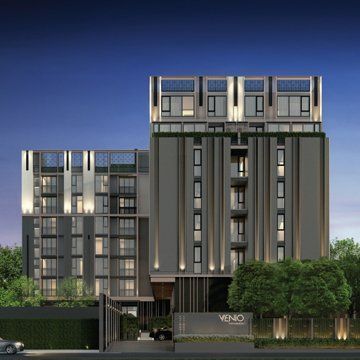 FACILITIES
Serene Living
Surrounded by natural parks such as Chuvit Gardens, Benjakitti Park, Thailand Tobacco Monopoly Park and Benchasiri Park and with private facilities such as a swimming pool and gym to unwind and relax. Access at Venio Sukhumvit 10 is via a key card access system and each unit has a digital door lock for the ultimate in security.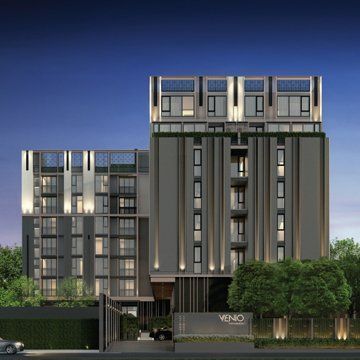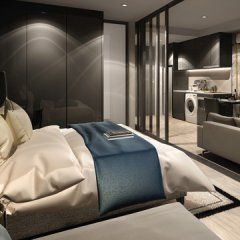 DESIGN
Timeless Design
Combining classic European architecture with a modern style, Venio Sukhumvit 10 geometric interior is simple yet elegant. The 2.6 meter ceiling height creates a relaxing and calm feeling, and specially designed furniture has been selected for this project.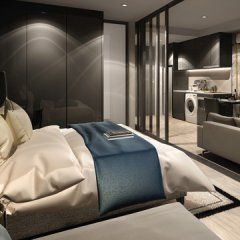 DETAIL
Land area (approximately)
1-0-53 Rais
Swimming pool, Garden, Lobby, Mail corner, Lift hall, WC, Laundry room, Car parking
LOAD MORE
NEIGHBORHOOD
Transportation
Sukhumvit Road
450 meters
BTS Asoke, MRT Sukhumvit
750 meters
Shopping Amenities and Office Buildings
Sheraton Grande Sukhumvit Hotel
637 meters
Robinson Sukhumvit
800 meters
Hospitals
Bumrungrad Hospital
1.65 km
LOAD MORE
GALLERY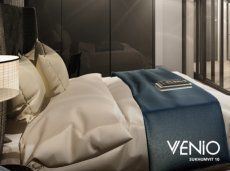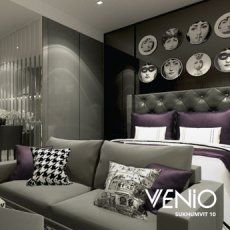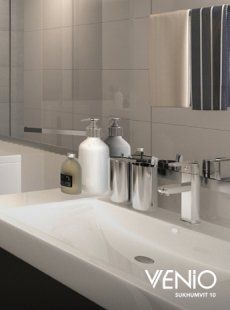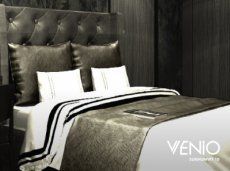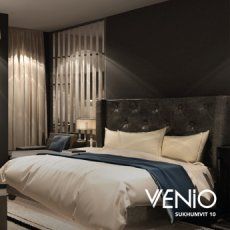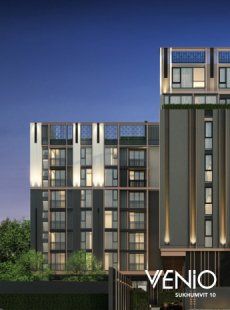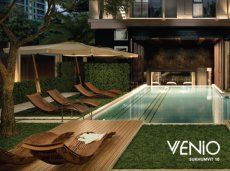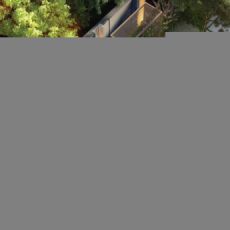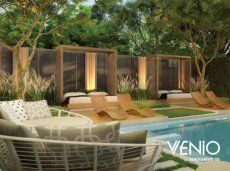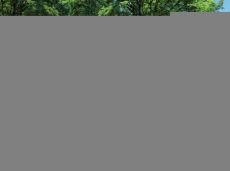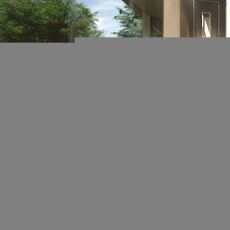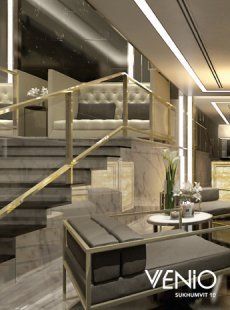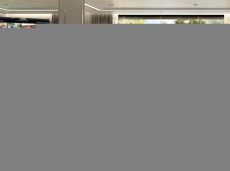 Additional info
Live Beyond

Prices from 5.9 MB.
LOCATION
Venio Sukhumvit 10
650 meters from BTS Nana, 750 meters from BTS Asoke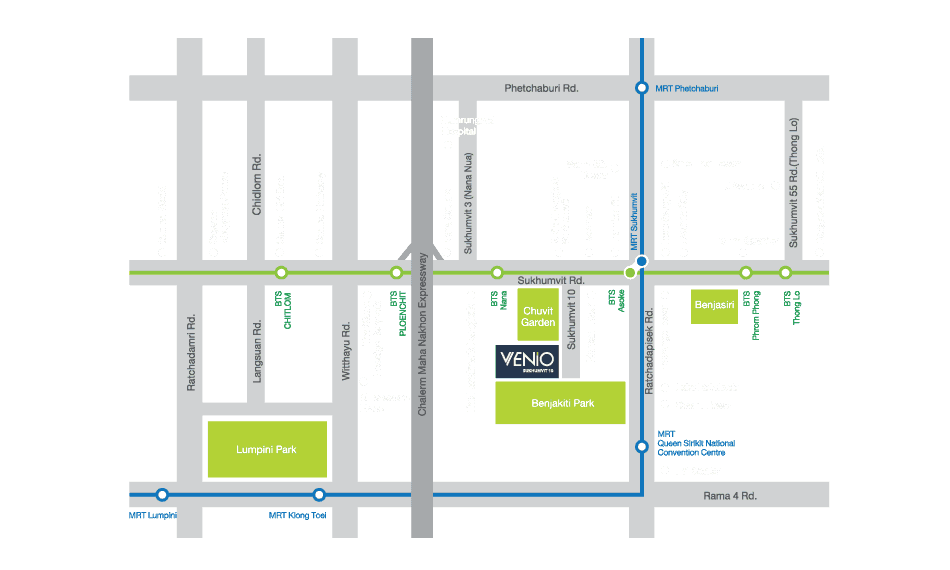 PROGRESS
Overall Status
Updated 31 July 2018
HELIX COMPANY LIMITED
Projects with approved EIA reports and construction permits.
Stay updated with us
Receive free notifications on the project Venio Sukhumvit 10 progress.
FOLLOW NOW
FOLLOW NOW