Ideo O2
READY TO MOVE IN
750 meters from BTS Bangna
Register for more information
Request additional information regarding this project
NEXT
PROJECT CONCEPT
BOOST UP YOUR LIFE!
At IDEO O2, you will find a variety of delightful recreational amenities right at your door step. You can walk or jog along the lush foliage, relax and unwind in a shaded corner, work out at one of the fitness studios, cycle on the bike track certified by Peppermint Bike Park, indulge in a game of futsal with your pals, frolic and splash around in the pools with your family, work in the midst of nature, and simply enjoy the moment. Reap the benefit of our 10 rai* common recreational space. Get a lungful of fresh air and enjoy the moment.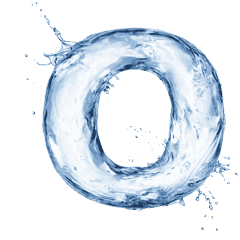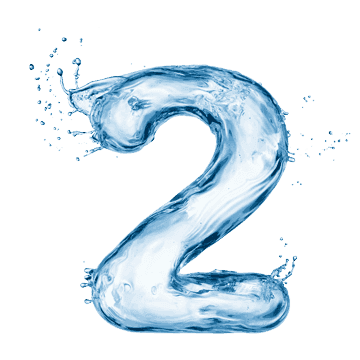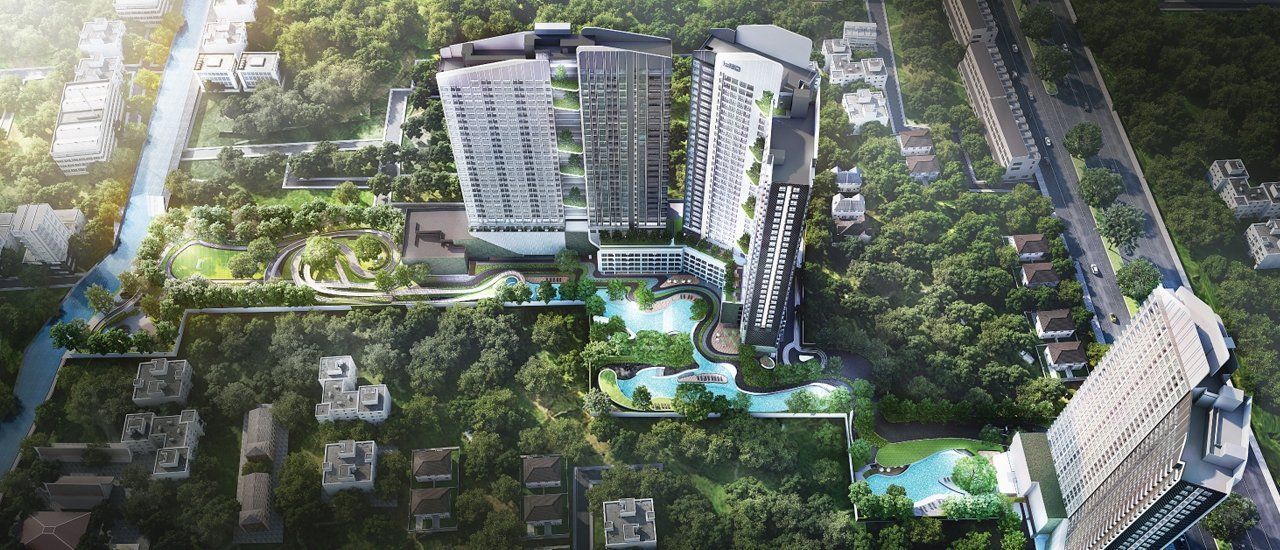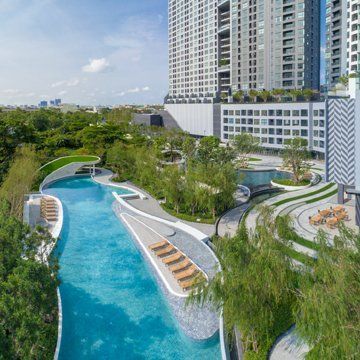 FACILITIES
AN URBAN GREEN SPACE & INTO-THE_WIND BIKE TRACK
• 10 rai* of Outdoor Garden and Recreational Space
• 700 m* Extreme Bike Track
• 200 m* 3 Modes 3 Swimming Pools
• Cozy Co-Working Space
• Meeting Rooms
• Duo Fitness Studios
• Futsal Field
• Skateboard Park
• Outdoor Natural Playpark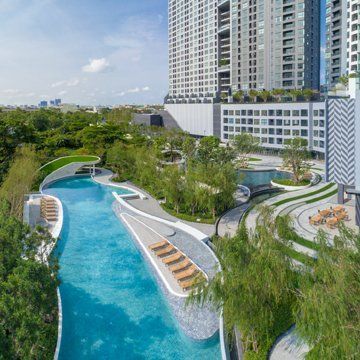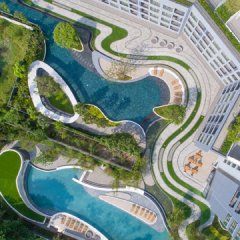 FACILITIES
3 MODES 3 SWIMMING POOLS
Whether you would like to have a laidback or active day, you can do so at one of the three swimming pools: the Aerial Lagoon, the Ozone Creek and the Oxy Cascade. With a combined length of 200 meters* and its surrounding lush greenery, the pools allow you to feel like swimming in the midst of nature.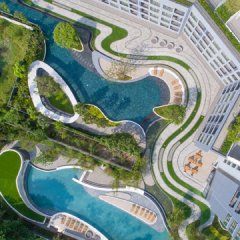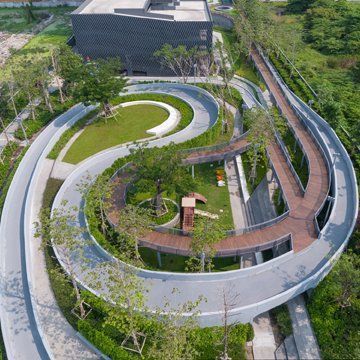 FACILITIES
INTO-THE-WIND BIKE TRACK & DUO FITNESS STUDIOS
Take a ride amid the luscious environment on this 700-meter* Extreme Bike Track certified by Peppermint Bike Park. Stay active and stay in shape with a wide range of fitness equipment. The choice is yours.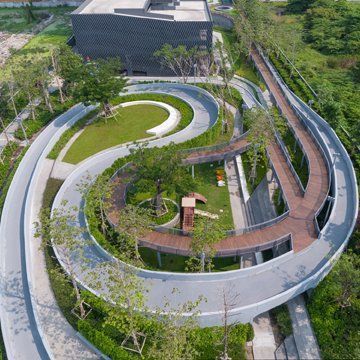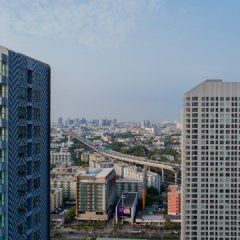 LOCATION
PROXIMITY TO METROPOLITAN CONVENIENCES
• 50 meters from Bangna BTS Station
• Few mins to reach Bangna Expressway
• Surrounded with BITEC Convention Center, Bhiraj Tower, Berkeley International School, Central Bangna, Thainakarin hospital , and many more...
• Nearby Bangkok Mall*, the biggest shopping mall in Thailand and Southeast Asia Region

* Future projects of other developers, the details of which are subject to change without prior notice.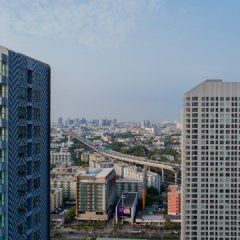 DETAIL
Project Area (Approximately)
14-1-51.2 Rai
No. of Level (Building A)
34 Floors
No. of Level (Building B,C)
34, 33 Floors
No. of Level (Building D)
2 Floors
6th, 11th, 17th, 21th, 28th, 31th Floors
Residential Units, Garden
7th-10th, 12th-16th, 18th-20th, 22th-27th, 29th-30th, 32th-33th Floors
Residential Units
LOAD MORE
GALLERY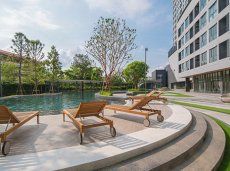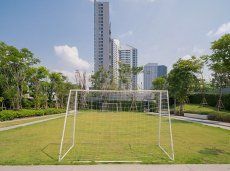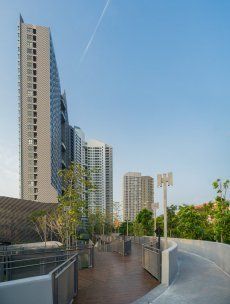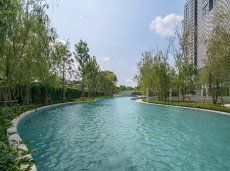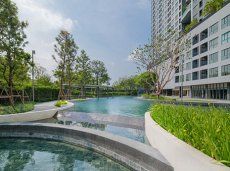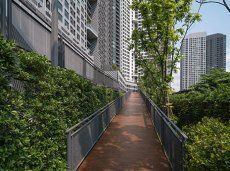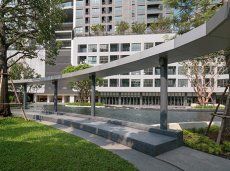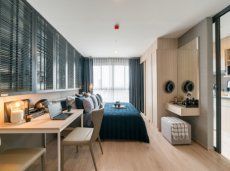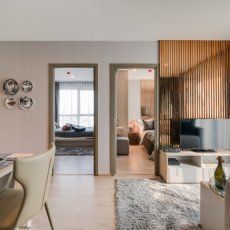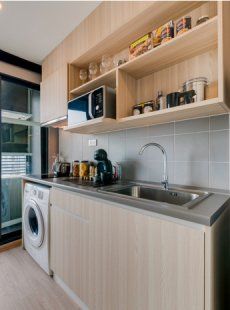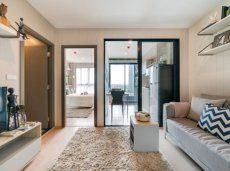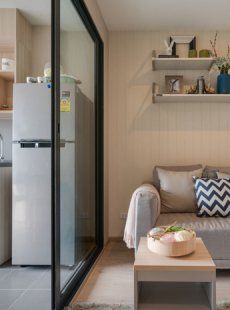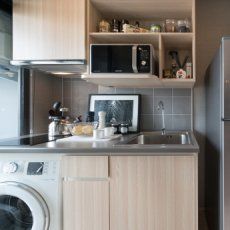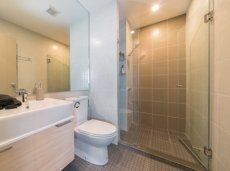 LOCATION
IDEO O2
Near Bangna BTS station and Expressway. Proximity to urban accessibility and conveniences.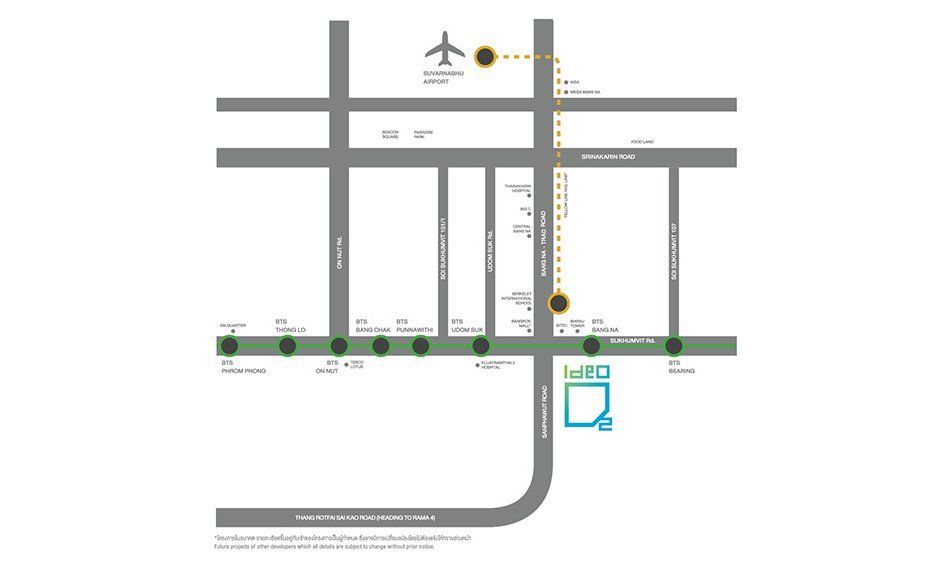 PROGRESS
Overall Status
Updated 2 April 2018
Main contractor : T.T.S. Engineering(2004) Co., Ltd.
Projects with approved EIA reports and construction permits.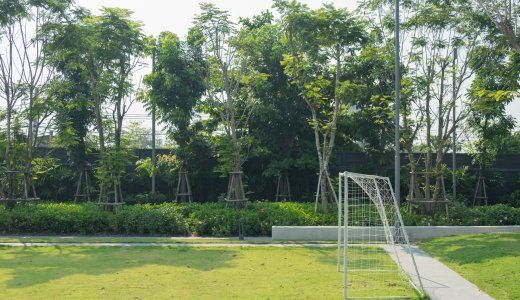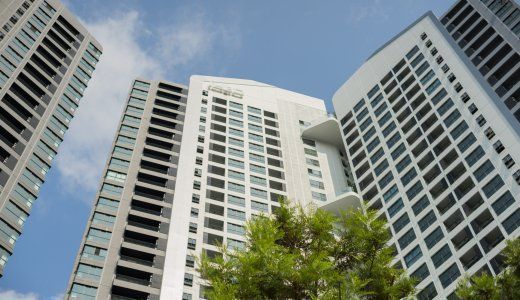 RELATED PROJECTS YOU MAY ALSO LIKE