Unio H Tiwanon
100 meters from MRT Tiwanon
PROMOTION DETAILS
Register for more infomation
Warning: Invalid argument supplied for foreach() in /home/ananda/public_html/controllers/project-register.php on line 174 Warning: Invalid argument supplied for foreach() in /home/ananda/public_html/controllers/project-register.php on line 265 Warning: Invalid argument supplied for foreach() in /home/ananda/public_html/controllers/project-register.php on line 305 Warning: Invalid argument supplied for foreach() in /home/ananda/public_html/controllers/project-register.php on line 341 Warning: Invalid argument supplied for foreach() in /home/ananda/public_html/controllers/project-register.php on line 382 Warning: Invalid argument supplied for foreach() in /home/ananda/public_html/controllers/project-register.php on line 410
Request additional information regrading this project
NEXT
PROJECT CONCEPT
Modern Simplicity
The overall look of UNIO H Tiwanon is that of simplicity. Organic elements such as light and shadow are used alongside wooden elements to reflect a natural ambiance. While the metallic materials create a touch of luxury. There is a primary focus on minimalism through allocating components of the condominium in the simplest way by eliminating redundant decorations and incorporating orderly artwork. This perfect combination creates a contemporary look that corresponds to the lifestyles of the urban society.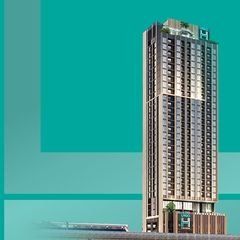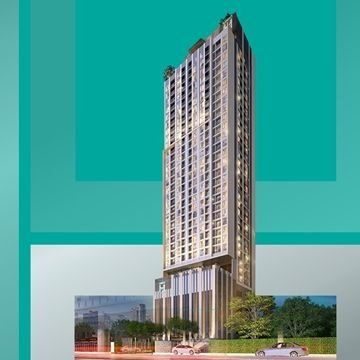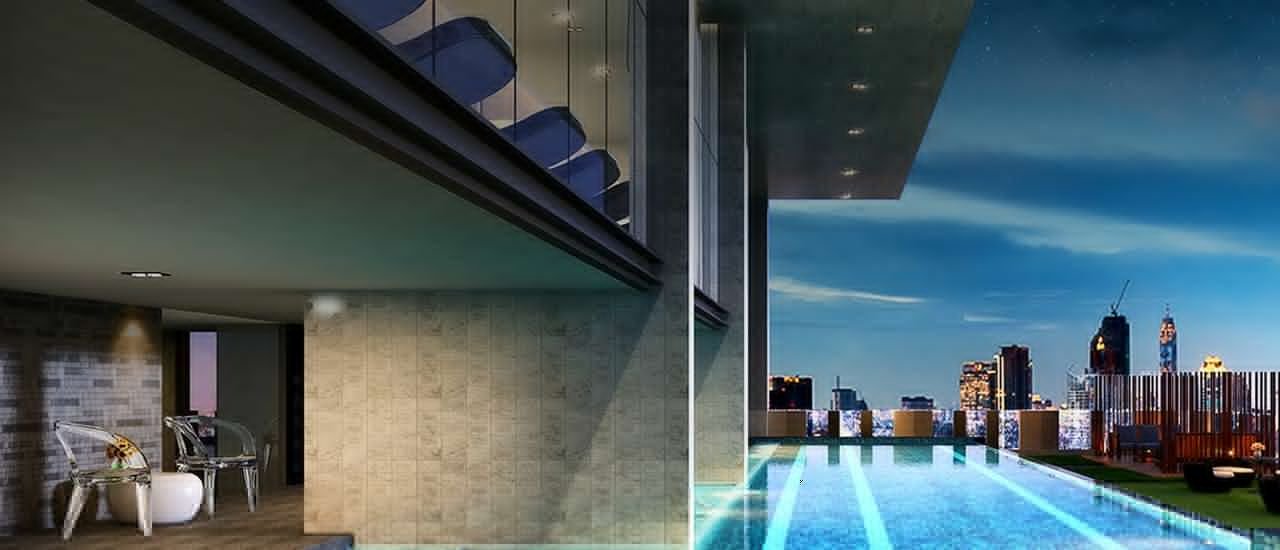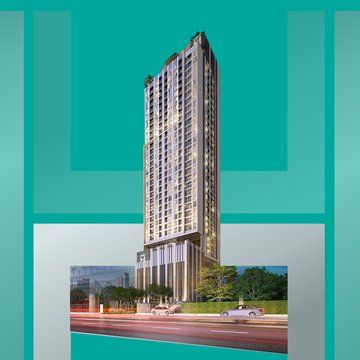 DESIGN
Smart Urban Retreat
Making life easy is of utmost importance at UNIO H Tiwanon. This is achieved by providing convenience, an enviable location and a balanced life. The living space and common areas offer facilities that are interconnected throughout the project meaning everything you need is on your doorstep.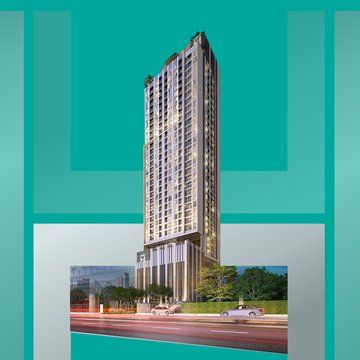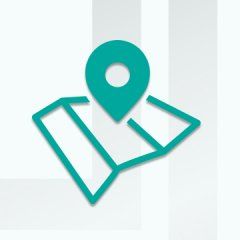 LOCATION
Prime Position
Location is vital. UNIO H Tiwanon is just 100 meters from MRT Yaek Tiwanon station on the purple Line for effortless commuting. Other amenities include the hospitals of Kasemrad Hospital and Nonthavej Hospital; numerous shopping options including CentralPlaza Rattanathibet, The Mall Shopping Center Ngamwongwan, Big C Tiwanon, Big C Wongsawang and it is nearby to King Mongkut's University of Technology North Bangkok. It is also conveniently located close to the entrance and exit of Ratchada-Pracha Nukun expressway.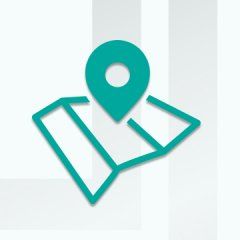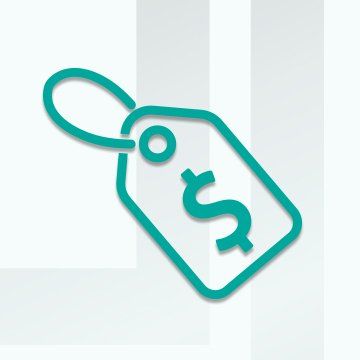 PRIVILEGE
Value for money
An affordable price at UNIO H Tiwanon gives you more spending money to enjoy your lifestyle needs.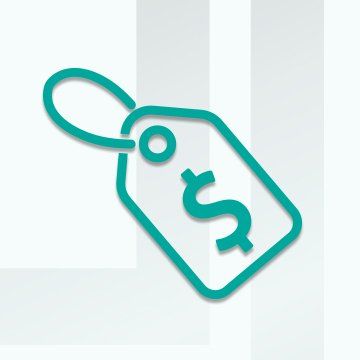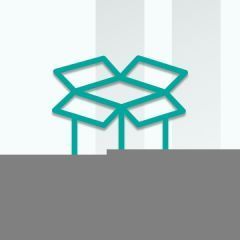 FACILITIES
All-Inclusive
UNIO H Tiwanon makes it easy for you by providing an all-inclusive residence with an extensive common area and exclusive facilities. There is a swimming pool, fitness club, running track, public garden, and relaxation area that are connected throughout the project.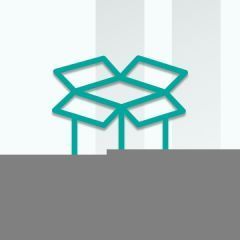 DETAIL
Land area (approximately)
1-2-24.8 Rai
Number of residential unit
378 units
Reception Hall, Common Garden, Car Park
Condominium Units, Common Garden, Swimming Pool
Condominium Units, Fully-Equipped Fitness Room
Condominium Units, Common Garden
LOAD MORE
NEIGHBORHOOD
Transportation
Yaek Tiwanon MRT station (Purple Line)
100 meters
Ngamwongwan expressway
3 km
Shopping Amenities and Office Building
Ministry of Public Health
1.7 km
CentralPlaza Rattanathibet
5.8 km
Educational Institutions
King Mongkut's University of Technology North Bangkok
-
Hospitals
Nonthavej Hospital
5.3 km
LOAD MORE
GALLERY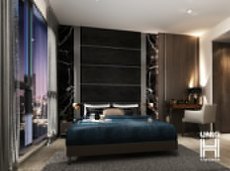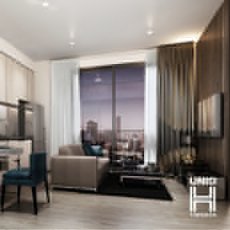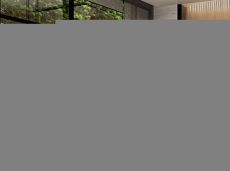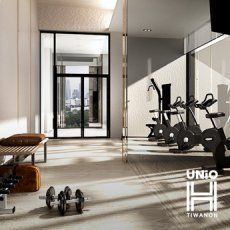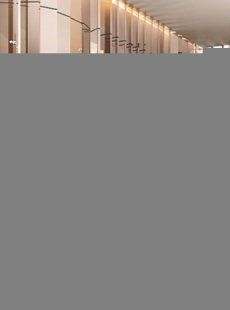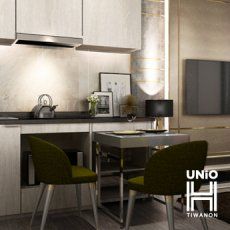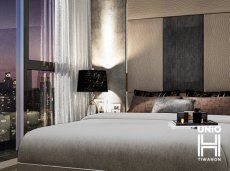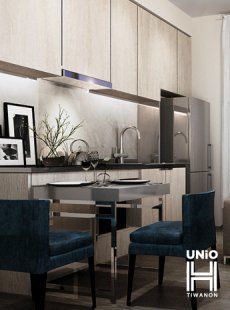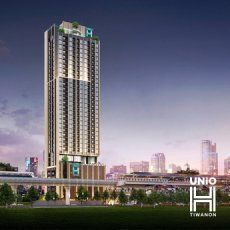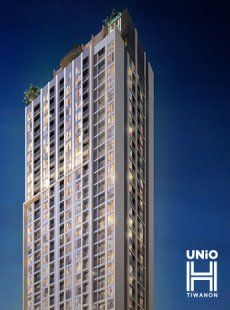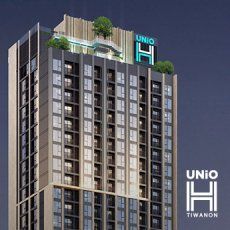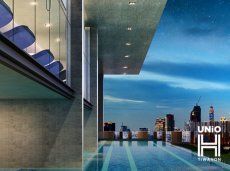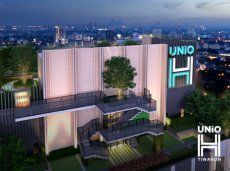 PROGRESS
Overall Status
Updated 31 July 2018
HELIX COMPANY LIMITED
Projects with approved EIA reports and construction permits.
Stay updated with us
Receive free notifications on the project Unio H Tiwanon progress.
FOLLOW NOW
FOLLOW NOW