The SingularityU Thailand Summit 2018
20 MAR 2018
PUBLIC RELATIONS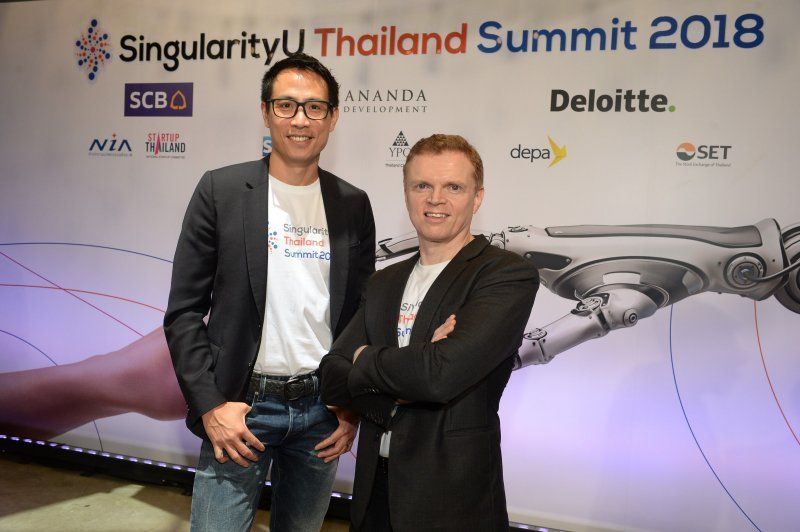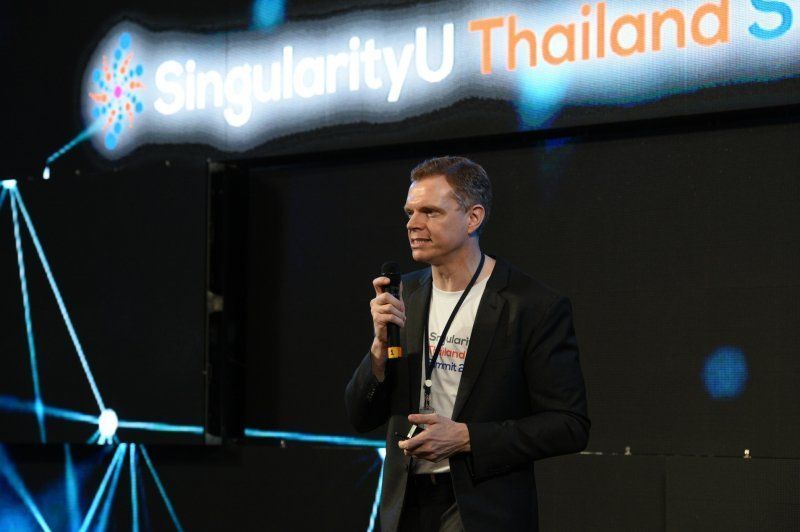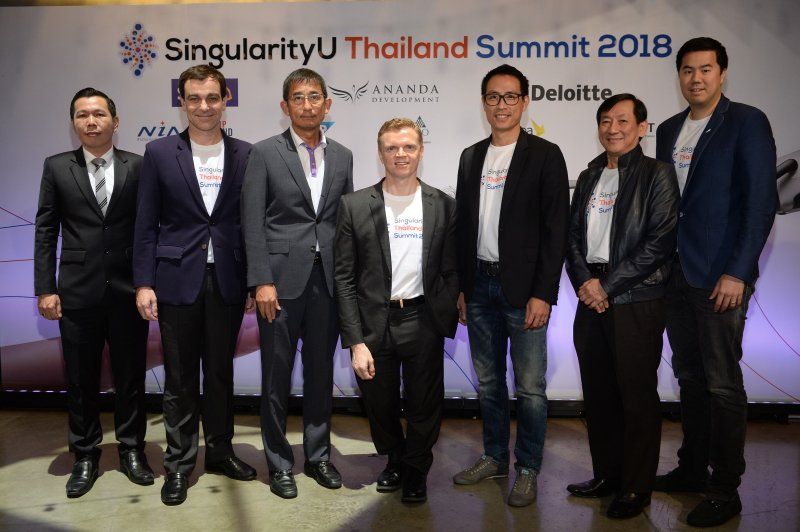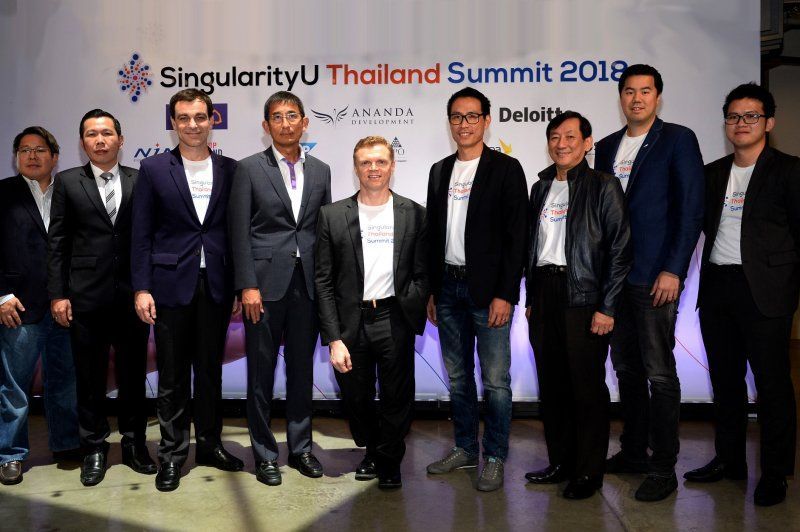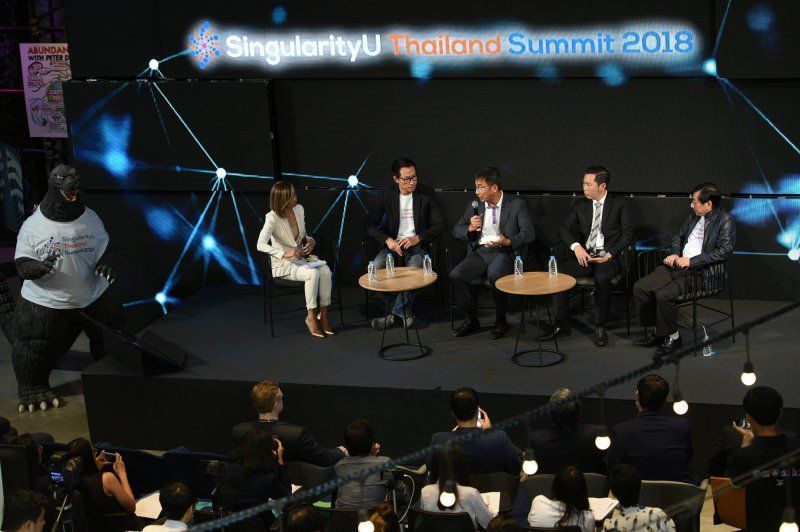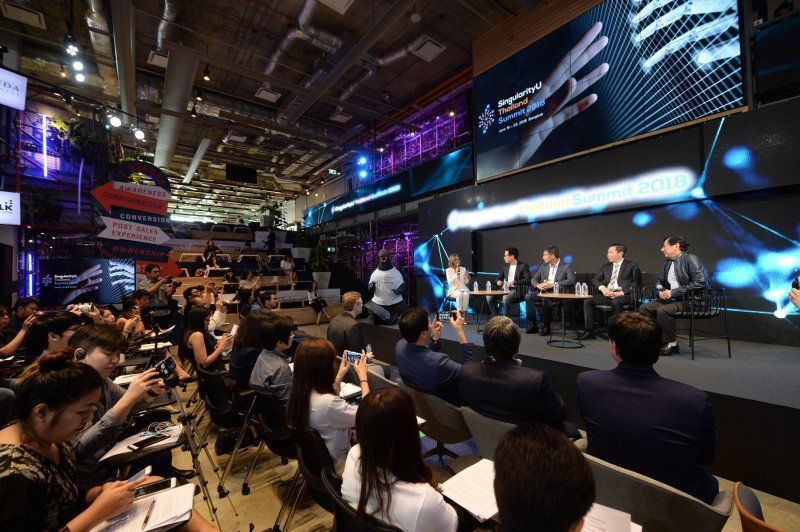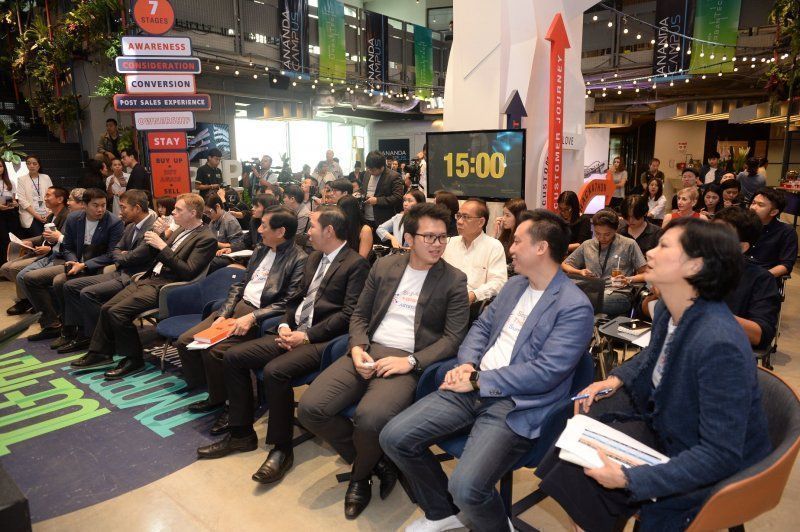 The SingularityU Thailand Summit 2018
Bangkok, Thailand (March 20, 2018) - Exponential Social Enterprise Co., Ltd., led by Dr. John Leslie Millar (5th Left) and Singularity University (SU), the acclaimed collectives of Sillicon Valley's thinkers and innovators focusing on empowering leaders to transform industries and global challenges through exponential technologies, has announced its first summit in Southeast Asia, "SingularityU Thailand Summit 2018" in Bangkok. The summit is to be held at InterContinental Bangkok, on 19 – 20 June 2018. The announcement event was joined by representatives from top Thailand businesses such as Mr. Chanond Ruangkritya (4th Right), President and Chief Executive Officer, Ananda Development, Mr. Orapong Thien-Ngern (4th Left), Chief Executive Officer of Digital Ventures Company Limited and Dr. Janson Yap (3rd Right), Asia Pacific Leader, Deloitte Global Risk Advisory and Innovation Practice Leader, Deloitte Southeast Asia, at Bangkok's FYI Center.
##########
ABOUT SINGULARITYU SUMMITS
SingularityU Summits are two-day conferences held around the world to help local leaders understand how exponential technologies can be used to create positive change and economic growth in their region. Summits become an annual point of contact and inspiration for the local community, a catalyst to accelerate a local culture of innovation, and an opportunity to highlight breakthrough technologies, startups and ideas. SingularityU Summits are attended by the general public, government officials, entrepreneurs, investors, NGOs, impact partners, and educators, and may include educational tracks for government and youth. http://singularityuglobal.org/
ABOUT SINGULARITY UNIVERSITY
Singularity University ("SU") is a global learning and innovation community using exponential technologies to tackle the world's biggest challenges and build an abundant future for all.
Our collaborative platform empowers individuals and organizations to learn, connect, and innovate breakthrough solutions using accelerating technologies like artificial intelligence, robotics, and digital biology. Our offerings include educational programs, conferences, innovation workshops, corporate and startup accelerators, social impact programs and online news and content.
Our global community spans more than 110 countries, and includes entrepreneurs, corporations, development organizations, governments, investors and academic institutions. With more than 370 impact initiatives, the SU community is driving positive change in the areas of health, environment, security, education, energy, food, prosperity, water, space, disaster resilience, shelter and governance.
A certified benefit corporation, SU was founded in 2008 by renowned innovators Ray Kurzweil and Peter Diamandis, and is partnered with leading organizations such as Google, Deloitte, Genentech, and UNICEF. SU is headquartered at NASA Research Park in Silicon Valley. To learn more, visit SU.org, join us on Facebook, and follow us on Twitter @SingularityU.
ABOUT EXPONENTIAL SOCIAL ENTERPRISE CO., LTD.
The SingularityU Thailand Summit is brought to Bangkok, Thailand by Exponential Social Enterprise Co., Ltd. Exponential Social Enterprise Co., Ltd. is an organization aiming to push forward Thailand's potentials for growth beyond the existing economic models and social development. We want to share our experiences and arrange seminars to prepare for exponential change that will affect all sectors, including business industry, society and the community.