Register for more information
Thailand's Advantages
Thailand is the region's logistics hub. It features robust infrastructure and seamless connectivity.
Both of which are crucial for economic expansions within ASEAN.
01
Thailand is
Embraced globally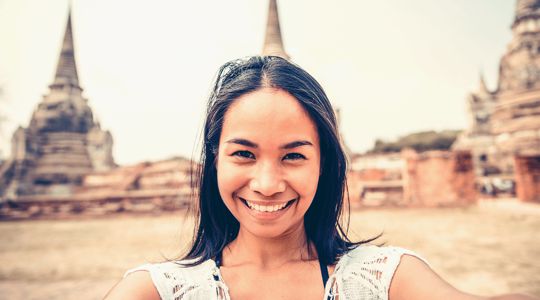 Attractiveness
Known as the "Land of Smiles," Thailand offers gracious hospitality that has touched visitors from around the world.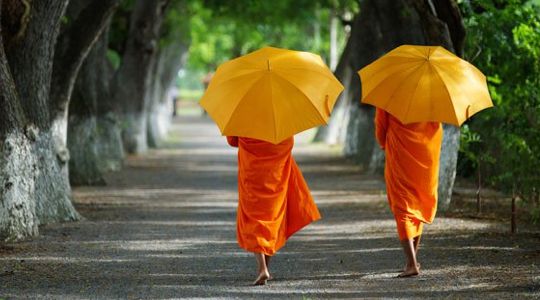 Culture
A serene Buddhist country, it warmly welcomes all religions and types of people.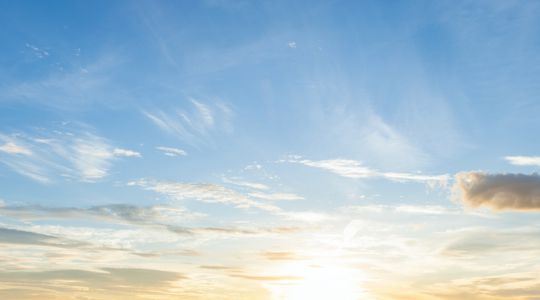 Climate
Tropical warmth year-round.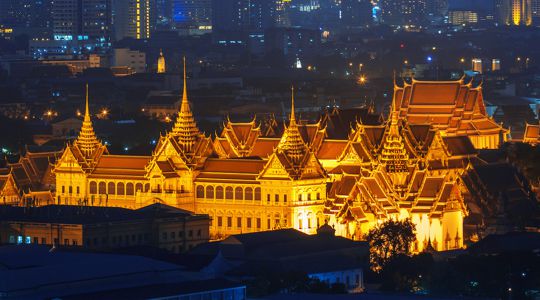 Travel
Thailand in 2015 ranked no.35 In the travel and tourism competitiveness, While Bangkok was named the world's no.2 global destination.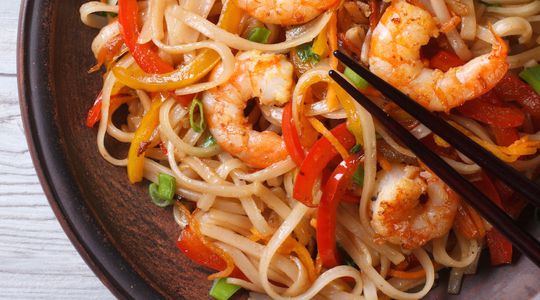 Cuisine
World-famous Thai cuisine, including delicious fresh fruits.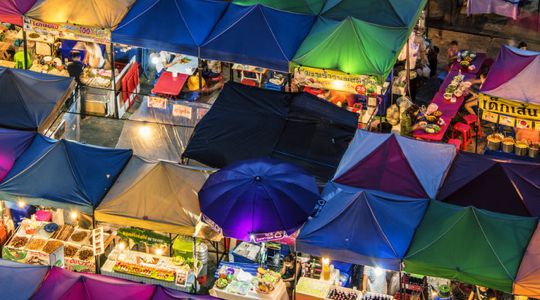 Cost of Living
Half the cost of living in other major cities.
02
Logistics hub of ASEAN
Suvarnabhumi International Airport, the gateway to ASEAN, is Southeast Asia's largest aviation hub, accommodating 76 flights hourly and 45 million passengers per year6, with plans to increase to 60-80 million7. Annually, the airport handles 3 million tons of cargo8, equivalent to eight Empire State buildings9. Its location within Thailand is also ideal, situated just 100 kilometers from the eastern seaboard, where the industrial estates form the center for all export industries.
45
million passengers
per year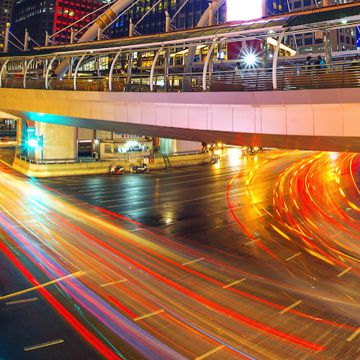 03
Infrastructure
and Transportation
system growth
Thailand plans to invest 1.9 trillion baht in roads and rails to connect cities and beyond. Half of this amount will be used to further develop Bangkok Metropolitan Area's mass transit system to cover all economically significant areas, bolstering convenience and quality of life.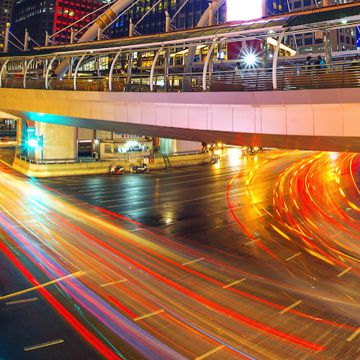 04
Strategic location
Thailand is strategically located in the heart of mainland Southeast Asia, offering speed of access to regional businesses. The government recognizes these advantages and has developed incentives for the establishment of International Headquarters (IHQ) and International Trading Centers (ITC). Real estate is a particularly attractive investment in Bangkok for several reasons. Foreigners can own nearly half of all units in any condominium building in Thailand. And the condominium price near mass transit rising 65 per cent over the past five years.10 Superior properties along the mass transit lines enjoy 6 to 8 per cent capital gains and rental yields per year. Thailand enjoys a lower cost of living compared to Singapore and Malaysia, offering a faster return on investment, while price-to-rent ratios and rental yields are higher. 11
Property development along mass transit lines will greatly increase. By 2029, Bangkok plans to see a threefold increase in number of stations, rising to 254 stations total.12 The Thai capital's 400-kilometre rail system will be nearly as long as Tokyo's—one of the world's most convenient cities for commuters.
* 10. CBRE & Ananda Development
11. Global Property Source 2015
12. CBRE Research and Consulting